The Sorority Slim Down Workbook is a step-by-step guide to losing weight without giving up your favorite foods. Weight loss expert and sorority sister Lauren Smith MS, RD created this guide to help you understand what's in your food, identify areas that hold you back from weight loss, and help you feel confident about how to eat to lose weight. This workbook will help you move closer to feeling confident in your body using the exact framework she teaches her clients as a registered dietitian.
Inside the workbook, Lauren has broken down each step of her proven 3 step weight loss formula into a different section of this for you to complete 1 week at a time. When you take the workbook seriously, I know you'll set yourself up for success to hit your goals and feel confident in your body, again!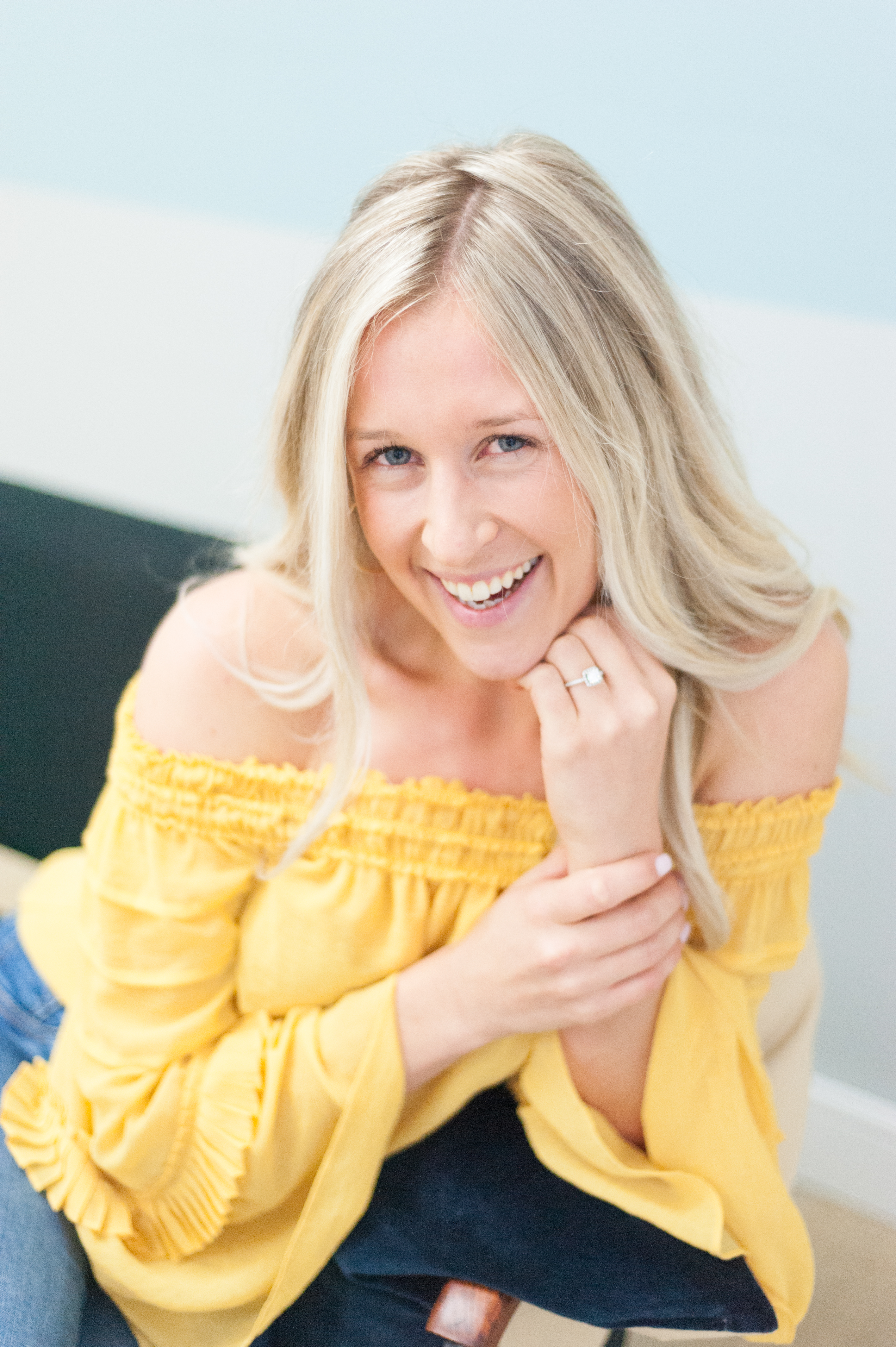 Hi babe, I'm Lauren!
I'm an online registered dietitian, weight loss expert and best of all... sorority sister! I help babes lose weight, gain confidence and feel proud of their bodies with her proven 3 step weight loss formula.
As the owner of The Sorority Nutritionist, I have taken my own struggles with managing my weight and hating my body to inspire other sorority sisters to live healthier, more balanced lives feeling confident in their bodies.
After navigating diets that left my social life in shambles and food guilt at an all time high in college, I now want to share everything I've learned to lose weight and keep it off forever with you! I turned my weight loss struggle into my passion and have helped hundreds of babes achieve their goals without ever making them give up their favorite foods or follow a super strict plan. Instead, following my framework means you'll know how to eat without stress and you'll never need another fad diet program or juice detox again.